Condo buildings have garnered a reputation for being safe places to live. In some ways, they are safer than apartments and houses. Typically, condos are praised as the pinnacle of home security in Calgary. However, condo owners aren't immune to security threats completely. Condo security is important and should not be taken lightly. Understanding the different security measures you can implement helps ensure everyone is safe from all fronts. See how you can improve your condo's security here for superior security. 
Understanding Condo Home Security in Calgary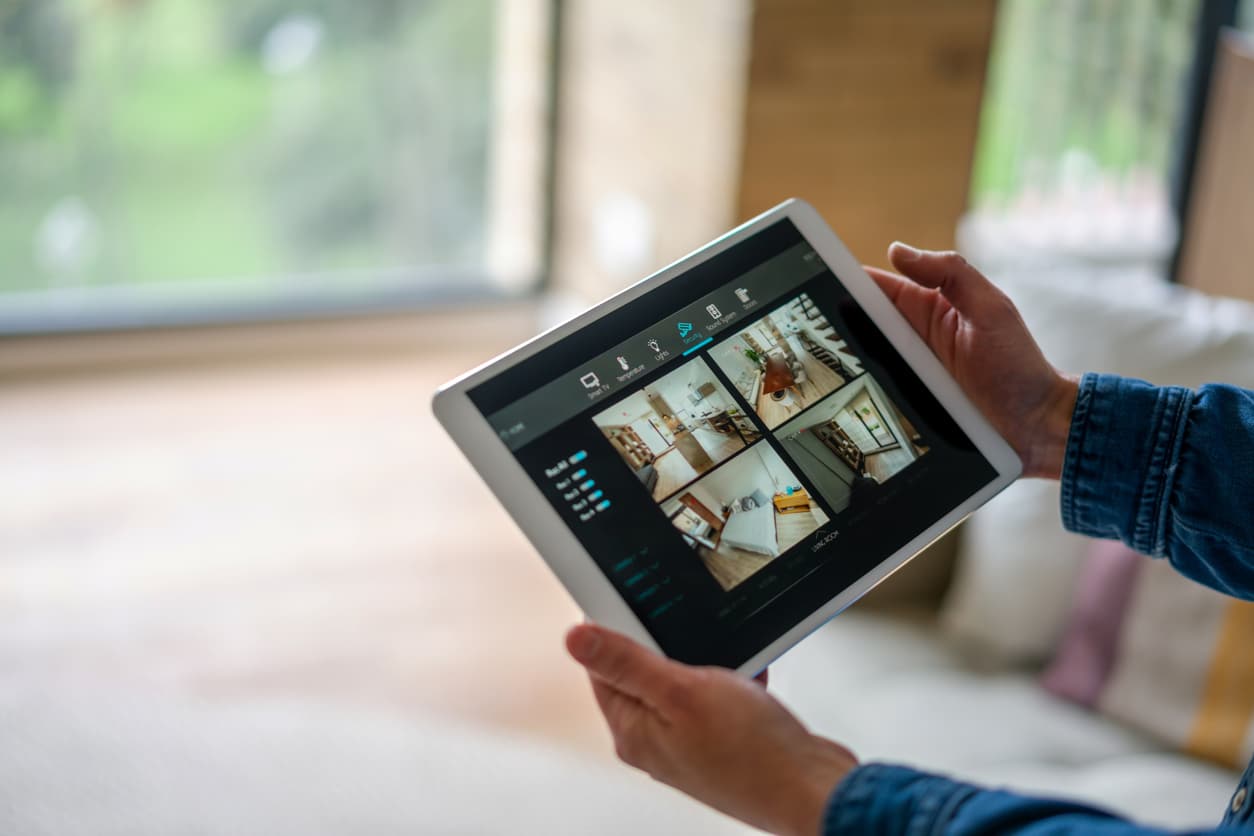 Benefits of Improved Condo Security
Improvements to condo home security in Calgary can provide many benefits, such as:
Increased protection against crime and vandalism

Reduced insurance premiums

Improved peace of mind knowing your home is safe

Enhanced security for your family

Increased value of your condo
By investing in condo security, you can enjoy these benefits and more.
The Best Security Systems For Condos
Condos are homes to many people. With so many people living in one building, any property manager must ensure peace of mind and protection for everyone living there. What security measures can they take to ensure everyone is safe? There is plenty you can implement depending on how you want your security needs to be met. 
Commonly, one of the best ways to improve condo security has been through certain security systems. By understanding the available security systems, you can find the right one that ensures everyone feels safe. These systems can include:
Installing Security Cameras:

Security cameras can monitor the property and identify potential threats from outside visitors and even people within the condo. It's the perfect security system for catching a culprit red-handed and alerting authorities in an emergency.

Access Control:

Access control systems can limit access to certain areas of your condo. It's a great security system to help deter unwanted individuals from entering the condo and only allows authorized people inside. 

Specialized Monitoring Systems:

Monitoring systems can detect and respond to security threats, like in the case of a sudden fire in the condo building. Such a system can save the lives of those living there. 
Security Tips for Condo Homeowners 
You might think that whatever alarm systems in Calgary your property manager chooses for your condo are enough. However, it doesn't provide complete protection. After all, it's part of why condo insurance exists – sometimes, you don't get full protection for the inside of your condo unit. So, what can you do to safeguard the inside of your condo unit? Check out these tips here:
Install security cameras:

Sometimes, you need eyes and ears inside your home that a condo building can't provide. In cases where you have someone coming in to babysit or get work done for your unit, you can know of anything that occurs in your absence.

Utilize smart home devices:

Smart home devices such as doorbell cameras, smart locks, and security systems can add an extra layer of security to your condo. Look for features in smart home devices that work for you, such as remote access, motion detection, and two-way audio.

Alarm systems:

Another good way to protect your condo unit is by installing an alarm system. Whether by intrusion or man-made or natural elements (fire, smoke or floods), you can reduce the potential disaster and damage caused inside your home by installing sensor-based alarm systems. You can find alarm systems in Calgary for fire, flood, burglary and many other detectors.
Supreme Security is here to help you with all your professional security needs. Proudly serving the people of Calgary since 1985, Supreme Security supplies our community with commercial and private property protection with top-notch technologies to keep your properties secure and safe. Supreme Security is licensed and bonded, and our technicians are fully trained and certified to give you quality service. Professionalism and prompt security installation are a given when you hire our ULC-certified services, and Supreme Security will provide you with access to the latest security equipment to protect your property. Supreme Security aims to maximize the safety of our community with great customized package deals and even greater service.