Winter is here and with it comes the soaring cost of home heating. But there are ways to keep those bills low while still staying warm. From smart technology to home automation systems, there are lots of ways you can reduce the price of keeping a nice cozy space this season. Here are three simple tips on how to reduce your home heating costs.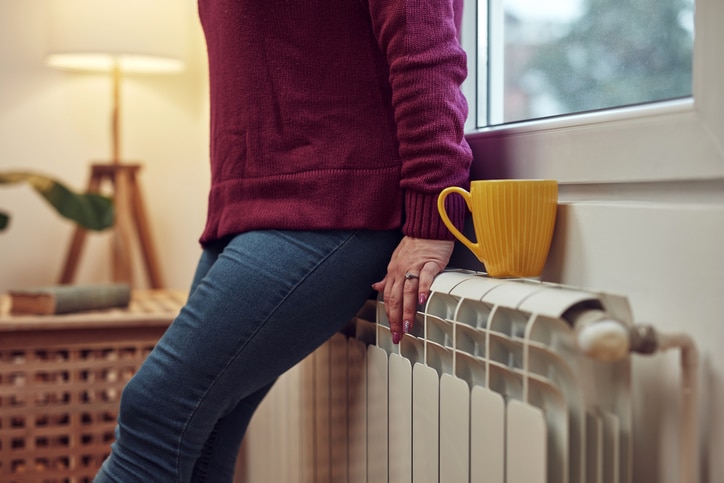 Tip 1: Install Smart Home Technology
Innovative home technology like smart thermostats, smart lighting systems, and other home automation systems can help you save energy while still staying comfortable in your home. Smart thermostats learn your habits over time and will adjust the temperature accordingly so that you don't have to worry about manually changing it every day. Smart lighting systems allow you to control lights remotely as well as set schedules so that lights only turn on when needed. Automated systems not only make life easier, but they can also help save energy costs over time.
Tip 2: Adjust Your Thermostat Settings
One of the easiest ways to lower your heating costs is by adjusting your thermostat settings. Try setting your thermostat a few degrees lower than you usually do, especially at night or when you're away from home. You can also install a programmable thermostat, which will automatically adjust the temperature in your home according to the predetermined settings that you input into it.
Home automation is a vital asset to adjusting thermostat settings if you are trying to reduce the cost of heating during the winter. If you worry that you might forget to drop the temperature of your thermostat at night, never fear! There are plenty of automatic systems that regulate the temperature for you, so that you don't have to think about it. If you're not sure how this is done, or what kind of system your home would benefit from, speak to a home automation system professional – they'd be happy to help!
Tip 3: Insulate Your Home Properly
Proper insulation is essential for keeping your home warm in the winter and cool in the summer, and it can also help you save money on energy bills. Make sure that all windows and doors are properly sealed, and consider adding insulation to any exposed walls or attics if necessary.
These days, modern insulation is much less bulky than its fluffy predecessor, and there are lots of other insulation-type materials you can use to help troubleshoot home heating issues and reduce the cost of heating. What kind of insulation you choose will depend on where you are trying to install it. For example, you can use spray foam insulation, fiberglass insulation, or cellulose insulation. Each has its own benefits and works best in specific locations.
Parting Thoughts
By making small changes such as adjusting thermostat settings, properly insulating your home, or investing in home automation technology, you can significantly reduce your energy costs this winter without sacrificing comfort or convenience. With just a few simple steps, you can be sure you're keeping warm this winter without breaking the bank!
Supreme Security is here to help you with all your professional security needs. Proudly serving the people of Calgary since 1985, Supreme Security supplies our community with commercial and private property protection with top-notch technologies to keep your properties secure and safe. Supreme Security is licensed and bonded, and our technicians are fully trained and certified to give you quality service. Professionalism and prompt security installation are a given when you hire our ULC-certified services, and Supreme Security will provide you with access to the latest security equipment to protect your property. Supreme Security aims to maximize the safety of our community with great customized package deals and even greater service.