10 REASONS SMART HOME SECURITY IS THE RIGHT CHOICE FOR YOUR FAMILY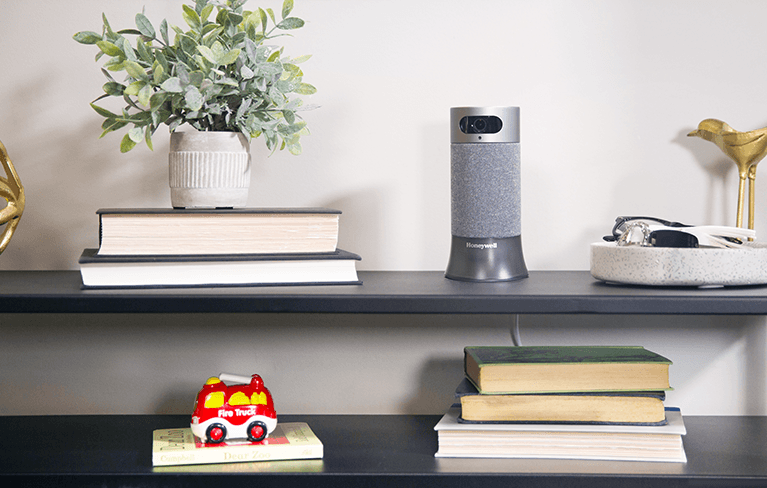 Choosing a home security system for your family is no easy task. These days, there are so many options out there—how will you know which one is the best to protect what is most precious to you? Here are the top ten things you should consider when choosing your own smart home security system:
1. Go beyond the doorbell.
Sure, some smart home technology shows you who's at the door—which is great when you want to pretend you're not home if the nosy neighbor comes over to "borrow some sugar," or when you just don't want to have to explain to a Girl Scout that you can't be trusted to have boxes of cookies in your home—but knowing who's coming and going can help put your mind at ease.
2. No installation appointment necessary.
DIY security systems are simple and easy to install on your own, so it's one less "two-hour window" of your life you have to block off. The best part is it's completely wireless, so no cords to trip over or worry about your toddler getting into.
3. Take out the guesswork.
How often do you find yourself wondering if the kids are actually doing their chores? With cameras, you can check in and see if your kids are completing their to-do list or instead playing another game on the iPad.
4. …And if they aren't doing their chores, some systems even offer two-way audio, so you can let them know that it's time to clean their rooms—NOW.
5. Get hands-free control.
Now, some home security apps even offer facial recognition, where a family member or trusted friend (say, dog walker) can be recognized immediately once they enter your house, and the system will notify you and disarm. You can even add voice assistants like Amazon Alexa to recognize voice commands, so you have a truly hands-free security system.
6. Rest easy.
Some smart security options have advanced sound analytics that can detect a baby's cry, so you can use it to monitor the nursery. Now, if it could only interpret the crying…
7. Easily monitor your home.
With some systems' smartphone apps, you're alerted right away if someone has entered your home unexpectedly—and with some base stations containing a camera, you can plug and play whenever and wherever you need it.
8. Night vision isn't just for spies.
Night vision is a valuable feature, so if you hear something go bump in the night, you can easily check what's going on right away on your smartphone app.
9. Home security at an affordable price.
Most traditional security setups come with a lofty price and a monthly contract. DIY security systems are designed to be affordable and expandable, so just like your family, you can start small and expand if you want to.
10. Easy to use.
Anyone who can use a smartphone will be able to figure out most DIY smart home technology, which means it's easy for the whole family to use. No codes to remember and no panicking when you forget them—just a straightforward home security system to simplify your life and give you peace of mind so you can worry about the things that really matter, like what to make for dinner or when the next season of your favorite show is coming out. With Honeywell's Smart Home Security system, you get all of these features plus the added benefits of Amazon Alexa integration, a base station camera with 30-minute backup battery capabilities, and facial recognition for peace of mind. Honeywell also offers expanded video storage subscriptions, so you can be sure that all your video clips are kept secure and easily accessible in the cloud. Stay equipped with Honeywell Smart Home Security.