What Makes Us a 5-Star Reviewed Security Company

SUPREME SECURITY – Serving Calgary's Residential and Commercial Security Needs for Over 35 years!
IMPROVING HOMES AND BUSINESSES SINCE 1985
What people are saying about us
Our steady growth is driven by our loyal customers who appreciate our years of experience and dedication to them. Our reputation for providing high quality trusted security systems and services is what we live for. We have had recommendations from over 16,000 satisfied Calgarian home and business customers – and we intend to keep this growing.

"Our salesperson Yohan was very quick to respond to all our questions and gave us a fair quote. Our installer Wayne was polite, on time and very knowledgeable. He did our install as per spec. We love the App and the ability to monitor our system remotely. We haven't had experience with the monitoring company yet." -Chantal and Alistair Corbett
"All the Supreme crew are excellent. Professional, efficient, and friendly. Today was no exception. My technician today was so helpful with adding and deleting codes and a pleasure to work with. Thanks!" – Johnathan & Val Robins
"Dave who did the service call for us was amazing and because of him I would recommend Supreme." –Randy Pansky
"Everyone at this company has been very professional and helpful." –Mark Grozell
"Excellent customer service & always on the ball fast & efficient service." –Addil Abdulghani
"Fred, our installer, was outstanding! Very diligent when he came across a problem. Pleasant, polite and personable. Very helpful! Supreme should be proud to have such an efficient employee working for them. We actually set off the alarm yesterday for the first time (getting used to the system) and the monitoring station called us immediately and were very easy to deal with. Unlike some security companies that we used in the past." – Mike & Jackie Launer
"Recently installed alarm system, their designer gave me a pretty reasonable quote and the technician who installed the equipment was very knowledgeable. Highly professional, great customer service and quick communications if there is an issue." – Karthic Rangaraj
"Installation team was excellent and so knowledgeable. Great to have a service team that can answer any question." – James Homeniuk
"Technician was on time, professional and solved the concerns. One outstanding issue which he will follow up on next week." – Simone Richter
"I've been working with Supreme for years. Staff is very responsive and professional. Quality of work is good." – (Mauricio) Real Equity (Calgary Foothills) ULC
"We have always had prompt and excellent service from your company. Everyone is always very pleasant and courteous." – Anonymous
"The service technicians were among the best; highly skilled and very polite. They were able to run the camera optic wiring throughout a finished basement without disturbing anything whereas, every other security company I interviewed said it could not be done and that I would have to go wireless. Bravo, Supreme." – James Tenute
"We have been with you for 16 years and have always felt safe and secure with your monitoring of our home." – Pat & Lenwood Rabey
"Supreme offers both hard and soft security connection. The cost is competitive and service has been excellent." – Ray Hoogveld
"Supreme Security is very up front when they gave me the quote. Learned a lot and it helped me to know what I need. The installation technician was also professional." – Jean Fu
"I'm a long-term customer and I've always received excellent, prompt service. Turn around is great. Back up is great. Patience with my impatience is superb! I've recommended Supreme to another friend again today. Very happy with Supreme." – Karen Houlgate
Contact us for a free consultation and quote
Our Commercial Security Services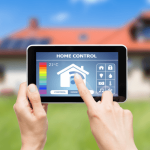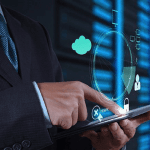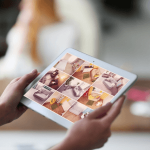 SMART BUSINESS AUTOMATION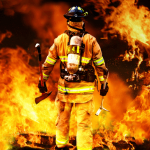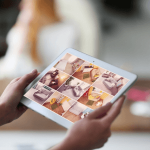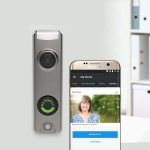 Our Home and Commercial Security Partners